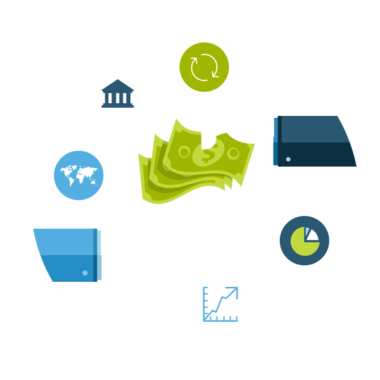 Media Kit
We help businesses utilize Internet technology to design user friendly website that is marketing / sales focused, optimize site code to be search engine friendly that focuses on target market and develop backend applications to maximize site usability and reduce operation overhead. Link2City excels in providing superior search engine optimization services.
Affiliate Marketing is the term used to describe a form of online advertising which consists of rewarding an affiliate for referring a visitor or rewarding a customer for performing a desired action, such as making a purchase or subscribing to a newsletter. In a way, Affiliate Marketing can be regarded as free publicity for your page—a network of related websites directing customers to purchase from yours.
In today's highly competitive Internet market- it is imperative to get the right synergy among the Hosting Company, Web Design Company, Web Application Programmer and Search Engine Marketer.
This harmonious relation is what needed to make your online web business more successful-making your company web site work more efficient, easy to use and drives traffic to your business.
Finding one qualified company is hard enough- to get four qualified companies to work efficiently together is a greater challenge- not mention expensive and time consuming.
What makes us unique?
Link2City.com is the industry leader in e-Business Development. We help businesses utilize Internet technology to build their business. Our broad suite of integrated marketing and website development services designed to build brand and increase company's bottom line. We Design websites that are marketing & sales driven; Optimize site code to maximize search engine exposure and Develop back-end applications to maximize site usability and reduce operation overhead.
Industry focus
Link2City.com specializes in high quality, effective and affordable web site services for Professional,Service and Retail companies.
What we offer?
Link2City.com provides web solutions designed to your unique business needs. We provide website and e-Commerce design, development, web marketing and consulting services for medium and small business nationally and worldwide. We help you turn your business into e-Business Link2City.com builds quality Web sites with top search engine ranking pages and develops sustainable, consistent traffic to your Web site.
Additionally, we provide hosting services that is compatible to the programming needed to make you web site operationally more functional, and the proper methods needed to get the web site ranked.